First Minister Sets Out Priorities For Government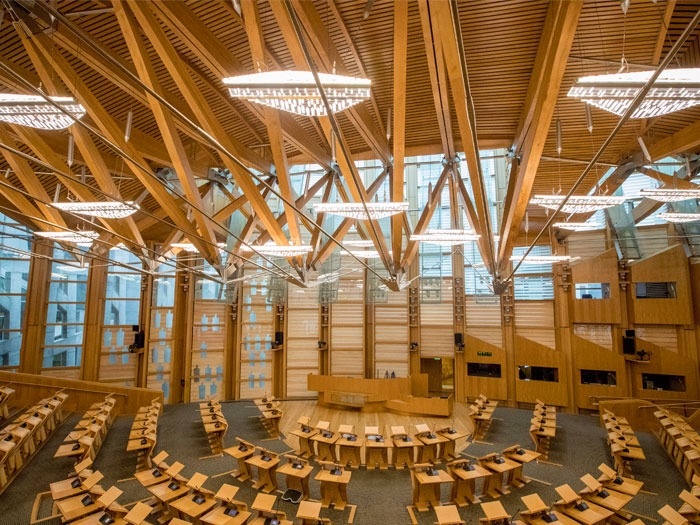 Scotland's recovery from the coronavirus (COVID-19) pandemic will be driven by an ambitious programme to build a modern, high-tech economy while staying true to enduring values of fairness and compassion, First Minister Nicola Sturgeon has said.
In addition to vaccinating all adults in Scotland, the Government's plan for its first hundred days includes publishing a NHS Recovery Plan to achieve a 10% increase in inpatient, day case, and outpatient activity for those who had treatment or care postponed due to COVID-19.
Consultation on legislation to establish a National Care Service will also begin in the first hundred days with the aim of introducing legislation in the first year of Parliament, and the service to be operational by the end of this parliament, as one of its most important and enduring legacies.
The First Minister also said that the Government would continue its support for specific business sectors such as food and tourism, and establish a Rural Entrepreneur Fund to support Scotland's rural economy.
Ahead of COP26 this year in Glasgow the Government will also publish an indicative national defined contribution – setting out how Scotland will become a net-zero nation by 2045 – and introduce legislation to make bus travel free for people under the age of 22.
Actions to be taken in the first 100 days include:
• completing the vaccination of all adults, subject to supply
• establishing a cross-party steering group on COVID recovery to bring people together in pursuit of the strongest possible recovery
• implementing a 4% average pay rise for NHS workers, including full back pay
• opening three fast track cancer diagnostic centres in Ayrshire & Arran, Fife, and Dumfries & Galloway
• publishing an NHS Recovery plan to meet the Government's ambition of increasing inpatient, day case, and outpatient activity by 10%
• investing £45 million through local partnerships to provide training and employer recruitment incentives
• funding colleges to deliver around 5,000 more short, industry-focussed courses to help young people train for jobs in key industries
• launching the £10 million 'Scotland Loves Local' programme to support local businesses and back Scotland Loves Local loyalty card schemes
• funding councils to increase teacher numbers by 1,000 and classroom assistants by 500 - as part of a commitment to 3,500 additional teachers and classroom assistants over the Parliamentary term
• completing the roll-out of 1,140 hours of free, high quality early learning and childcare, and beginning work on extending wrap around childcare
• publishing Scotland's Nationally Determined Contribution (NDC) towards the global goal of delivering the Paris Agreement
• paying £100 as part of the £520 support for low-income families - the equivalent of the Scottish Child Payment
• legislating to give carers an extra Coronavirus payment of £460 - a double payment of their Carer's Allowance Supplement in December 2021