COVID–19 Business Hub
LATEST UPDATE 26th July 2021
Please find available resources COVID-19 related information and support on this page.
If you can't find what you are looking for or have any queries, please do get in touch and we will do whatever we can to help.
This update from the Scottish Government directs businesses towards the most up to date information on COVID-19.
The Find Business Support website has details of support and guidance for businesses affected by the pandemic.
Changes are being made to self-isolation rules for close contacts of COVID cases to allow essential staff in critical roles to return to work to maintain lifeline services and critical national infrastructure.
It will be possible to apply to exempt those who work in critical roles where staff shortages are in danger of putting essential services, such as health and social care, transport and the provision of food supplies at risk.
Exemption will only be granted in respect of members of staff who voluntarily agree not to self-isolate, and the employers' duty of care to all their employees must be respected.
Strict conditions will apply - staff must be double-vaccinated and in receipt of their second dose at least two weeks previously. They will also require to have a negative PCR test and to agree to undertake daily lateral flow tests.
Applications can be made via the Scottish Government website.
The Scottish Government are currently running an informal consultation exercise on the development of the National Strategy For Economic Transformation. To share your views on how the country can work together to deliver greater, greener and fairer prosperity please reply to this email or directly email EconomyCovid-19StakeholderUpdatesMailbox@gov.scot by 27 August.
Guidance on COVID-19 Protection Levels has been published. The guidance sets out what you can and cannot do at each level.
Safer workplace guidance is released on a sectoral basis and can be found here.
The NHS Inform coronavirus webpage is the fastest way for people to get the latest health advice and information.
Lateral Flow Kits
Free lateral flow kits are now available to everyone in Scotland for twice-weekly asymptomatic testing, and these will be available for pick up without an appointment from many local walk-in or drive through test sites from 3:30 pm each day, or by ordering online or by phone.
COVID-19 Testing – 'How To' Videos in Multiple Languages
We have created step-by-step demonstration videos for lateral flow device and PCR testing, which can be found in the pages below:
Links to Other Key COVID-19 Testing Information
Map with both asymptomatic testing sites and locations for picking up LFD test kits – Find where to get rapid lateral flow tests - NHS (test-and-trace.nhs.uk)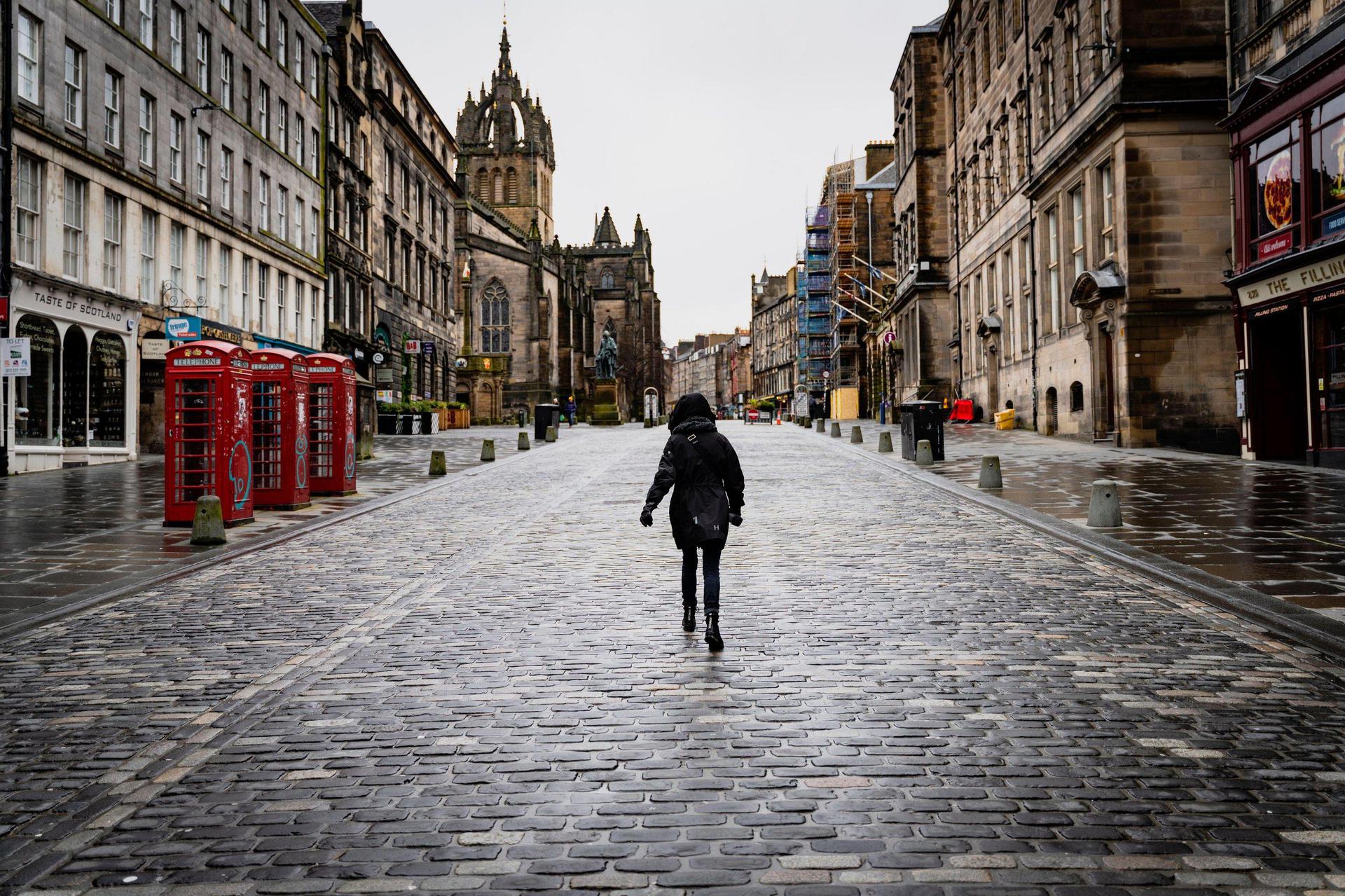 Scotland Moves to Level 0
First Minister Nicola Sturgeon has confirmed that Scotland will move down to level zero restrictions from Monday 19 July.
The First Minister told the Scottish Parliament the vaccination programme meant restrictions could be eased as planned next week, but with some modifications.
Face masks will remain mandatory in public indoor settings, and the gradual return to office work has been delayed until 9 August.
What are the rules in level 0?
You can meet socially in groups:
of up to eight people from three households in your home or theirs – and can stay overnight
of up to 10 people from four households in an indoor public place like a cafe, pub or restaurant
of up to 15 people from 15 households outdoors
under-12s do not count towards the total number of people or households meeting outside, but count towards the household numbers indoors.
You do not need to physically distance from family and friends in a private home
Social distancing reduced to one metre in public indoor settings
You can travel anywhere in Scotland without restrictions
You can travel anywhere in England, Wales, Northern Ireland, the Isle of Man or the Channel Islands – before you travel you must check the travel rules in those countries
You can provide informal childcare, for example to look after a grandchild
Up to 200 people can attend weddings and funerals
Tradespeople can carry out any work in your home such as painting, decorating or repairing
What can open in level 0?
Cafes, pubs and restaurants – with pubs closing at midnight
All shops and stores
All close-contact services including hairdressers, barbers and beauty salons
All sport and exercise
Tourist accommodation
All visitor attractions
All public buildings such as libraries and community centres
All entertainment (apart from nightclubs and adult entertainment)
Stadiums and events – with capacity limits of 2,000 seated or 1,000 standing
Modified restrictions
For the next three weeks at least, there will be a requirement for one-metre distancing between different groups of 15" outdoors – despite original plans to scrap the restriction entirely.
Scotland plans to drop the requirement to self-isolate for a close contact of a Covid-19 case when the country moves beyond level zero.
Ministers intended to remove the requirement as long as the contact has received both vaccines and had a negative PCR test.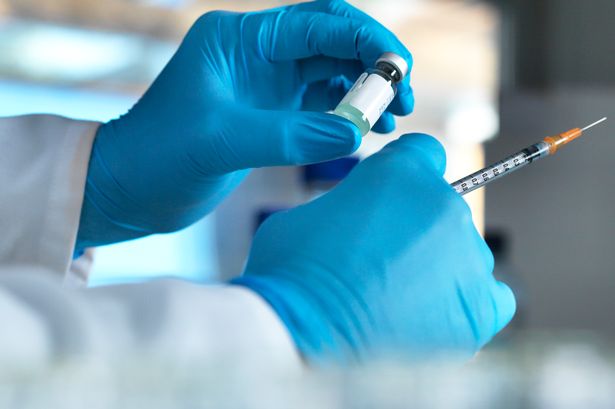 Children at higher risk of Covid to be vaccinated
The Scottish government has confirmed children over 12 who are at higher risk of falling ill from Covid will be offered the vaccine.
However the majority of children, who are low risk, will not be offered the jab for now.
It follows the latest recommendations of the UK's Joint Committee on Vaccination and Immunisation (JCVI).
Some healthy children over 12 who live with other vulnerable people can also have the vaccine, as well as those on the cusp of turning 18.
They will be offered the Pfizer-BioNTech vaccine because it is the only one approved for use in children aged 12 to 17 in the UK.
Those newly eligible, according to the JCVI recommendations, include vulnerable children aged 12 to 15 with:
severe neurodisability
Down's syndrome
a severely weakened immune system, including some children with cancer
those with profound and multiple learning difficulties.
Vulnerable 16 and 17-year-olds were already able to get the vaccine.
Those aged 12 to 17 will also be offered a vaccine if they live with somebody with a weak immune system.
Teenagers within three months of their 18th birthday will be offered the jab - the aim is to protect people leaving school before they start work or university.

Scotland to ease COVID measures from Monday 19th July but with 'certain modifications'
Scotland is to move to level zero of Covid restrictions on 19 July, but mandatory use of face coverings is to remain in place for "some time" and other indicative changes have been put on hold.
First Minister Nicola Sturgeon said the planned easing had to be modified due to the spread of the Delta variant. The move to level zero means more people will be allowed to meet indoors and attend weddings and funerals. However, limits on outdoor meetings are to be maintained, and the return of workers to offices is to be delayed. Ms Sturgeon said "sensible precautions" had to be maintained while the vaccine programme continues. She said she still hoped Scotland could move beyond level zero from 9 August - the point at which the government aimed to scrap most legal restrictions.
Ministers also plan remove the blanket requirement for close contacts of those who test positive to self-isolate - as long as they have had two doses of vaccine - at that point. And fully-vaccinated people returning from amber list countries will not need to quarantine as of Monday, as long as they take a test after arrival. However, the first minister told MSPs that mandatory precautions like the mandatory wearing of face coverings and guidance on ventilation and hand hygiene would remain in place "for some time".
The move to level zero means:
Up to eight adults from four households can meet indoors at home, and up to 10 can meet in a pub or restaurant - with no need to pre-book a two-hour slot.
Up to 15 people from 15 households can meet outdoors, and up to 200 can attend weddings and funerals.
Plans have, however, been modified in light of high case numbers:
Hospitality venues will be required to close at midnight.
Some physical distancing rules are to be maintained outdoors, with different groups of 15 required to stay at least 1m (3ft 3in) apart in public spaces - meaning there may be limits on some outdoor events.
A "gradual" return to office working was due to be part of the move to level zero, but this has now been put back to 9 August.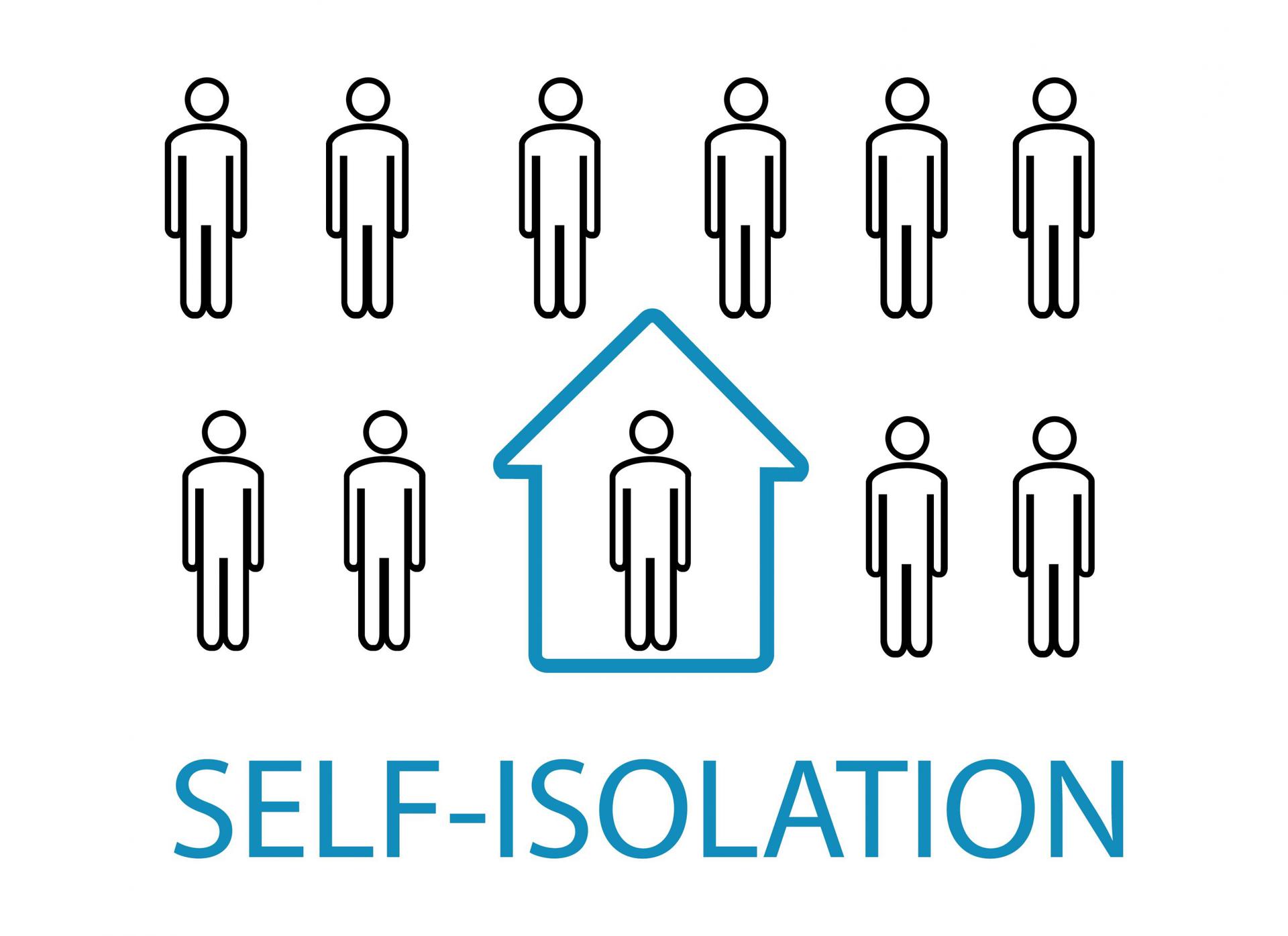 Self-Isolation Support Grant
Low-income workers in Scotland may be eligible for a £500 Self Isolation Support Grant if they are told by Test and Protect to self-isolate due to coronavirus (COVID-19). Both employees and self-employed individuals are eligible.
You can only apply for this grant through your local council. You can do this any time during the 28 days from the date you start to self-isolate.
After the council checks your information, they'll contact you with the outcome. If you're awarded the grant, you should get a payment within 3 working days.
To apply, you need to give your local council:
a bank statement
proof of low income if you do not claim benefits
proof of employment or self-employment
You'll also need to allow Test and Protection share your information with your local council.
For more information see government website HERE
Scottish Tourism Leadership Programme launched
A Scotland-wide programme to support business and community-led tourism enterprises taking the lead in the sector's COVID-19 recovery has been launched.
The Scottish Tourism Leadership Programme aims to offer a range of opportunities to develop personal skills and expertise, to gain insight from fellow participants and subject specialists, and to become part of a growing network of people working together to develop innovative tourism opportunities.
Funded by the Scottish Government's £25million Tourism Taskforce Recovery Plan, Scottish Enterprise (SE), Highlands and Islands Enterprise (HIE), South of Scotland Enterprise (SOSE) and Skills Development Scotland (SDS) are working together to design and deliver the programme which is offering fully funded places for up to 300 participants between now and March 2022.
Introduction to tourism leadership
The first programmes open for application now are Introduction to Tourism Leadership which starts in August, and Communities Leading in Tourism which begins at the end of September. An additional more in-depth Tourism Leadership Course is coming soon.
All courses are available online, with details available at  https://findbusinesssupport.gov.scot/ . Individuals from tourism businesses and organisations based anywhere in Scotland can apply for a place.
Communities Leading in Tourism 
Communities Leading in Tourism is an online personal development programme led by HIE and delivered by the Social Enterprise Academy. Up to 30 places are available to individuals from community-led tourism development organisations based anywhere in Scotland.
More information is available at  www.hie.co.uk/communitiesleadingintourism .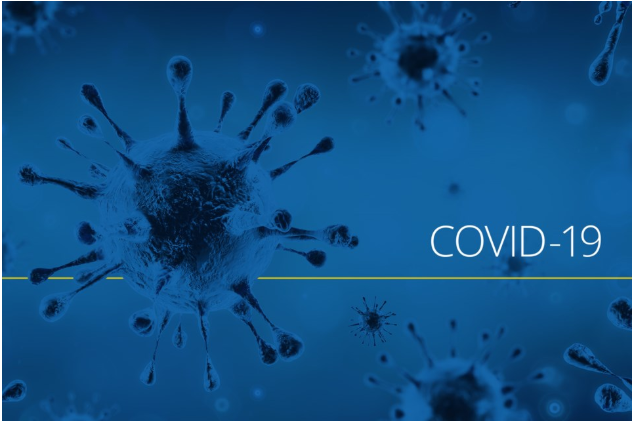 Latest Coronavirus Statistics
The daily update outlining the key statistics related to Covid-19 cases so far...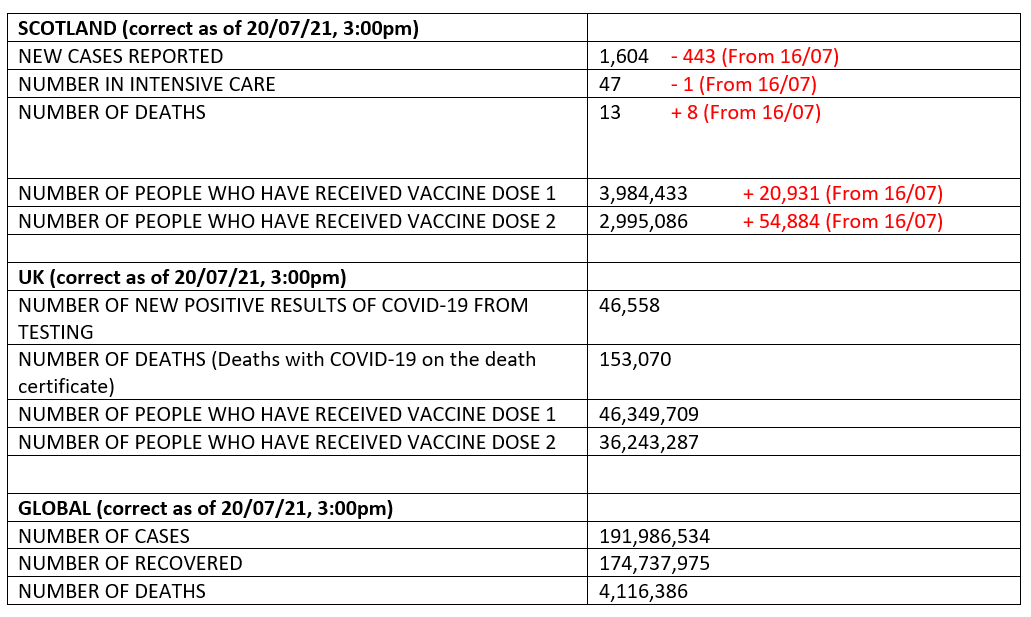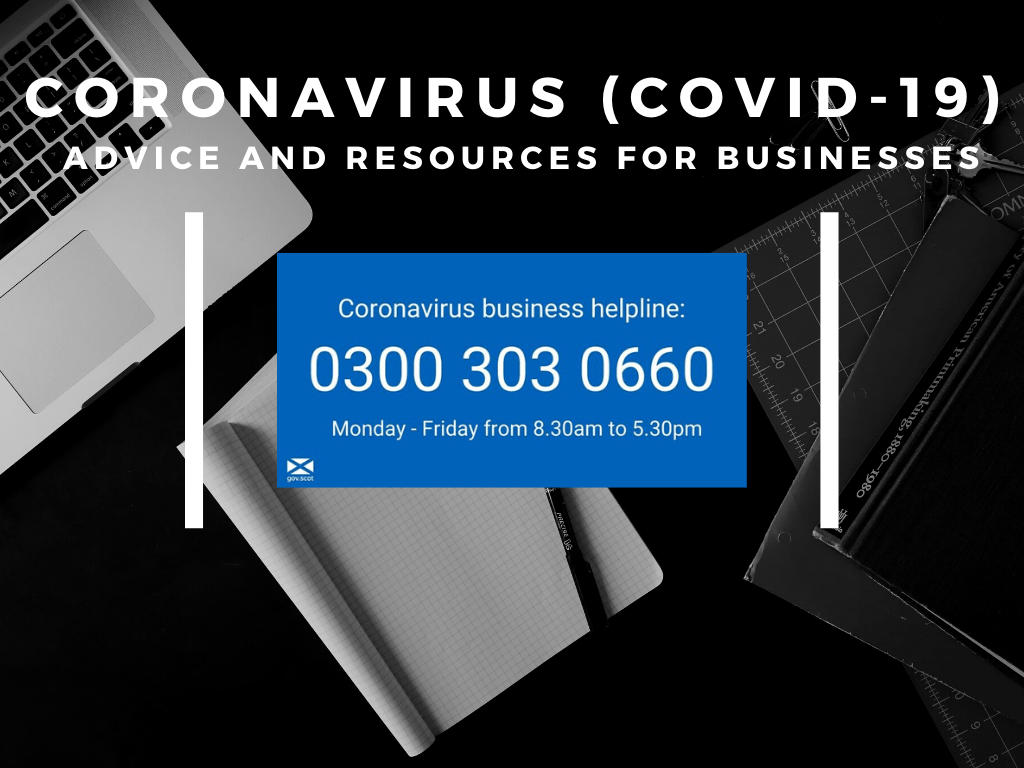 KEY LINKS
Support for Export and Customs Documentation