COVID–19 Business Hub
LATEST UPDATE 29th September 2021
Please find available resources COVID-19 related information and support on this page.
If you can't find what you are looking for or have any queries, please do get in touch and we will do whatever we can to help.
This update from the Scottish Government directs businesses towards the most up to date information on COVID-19.
The Find Business Support website has details of support and guidance for businesses affected by the pandemic.
The First Minister updated Parliament today on the introduction of the COVID certification scheme in Scotland as well as a new £25 million fund that is being made available to help improve ventilation in business premises.
Further guidance has been published on the certification scheme.  Anyone over the age of 18, who wants to go to a large event or to a late night venue will be required to provide evidence that they are fully vaccinated, or evidence that they are exempt. To facilitate this, the NHS Covid Status app will go live on Thursday.
The legal obligation comes into force at 5am on Friday this week.  However, a grace period until 18 October will be in place, before any business could face enforcement action for non-compliance. This will allow businesses to test, adapt and build confidence in the practical arrangements they will need to put in place to be compliant with the scheme.
Further information is available here.
The First Minister also gave details of a £25 million package being made available to SMEs to improve ventilation and reduce the risk of coronavirus (COVID-19) transmission. Grants will target a wide range of high risk settings where people come into close proximity such as restaurants, bars and gyms.
Changes to the rules on international travel will take effect from 4 October.  This means that the blanket requirement for pre-departure tests for people travelling into Scotland will be removed. People who have been fully vaccinated – or who are under 18 – will no longer need to provide a pre-departure test result if they are coming from countries not on the red list.  Further details are available here.
Guidance for businesses and workplaces on reducing the risk of COVID-19 and supporting staff and customers has been published.
Guidance to help employers plan for a gradual return to offices can be found here.
The NHS Inform coronavirus webpage is the fastest way for people to get the latest health advice and information.
We hope you found this update useful, please feel free to share with your networks.

If you no longer wish to receive these updates please let us know by replying to this email.
Free lateral flow kits are now available to everyone in Scotland for twice-weekly asymptomatic testing, and these will be available for pick up without an appointment from many local walk-in or drive through test sites from 3:30 pm each day, or by ordering online or by phone.Lateral Flow Kits
COVID-19 Testing – 'How To' Videos in Multiple Languages
We have created step-by-step demonstration videos for lateral flow device and PCR testing, which can be found in the pages below:
Links to Other Key COVID-19 Testing Information
Map with both asymptomatic testing sites and locations for picking up LFD test kits – Find where to get rapid lateral flow tests - NHS (test-and-trace.nhs.uk)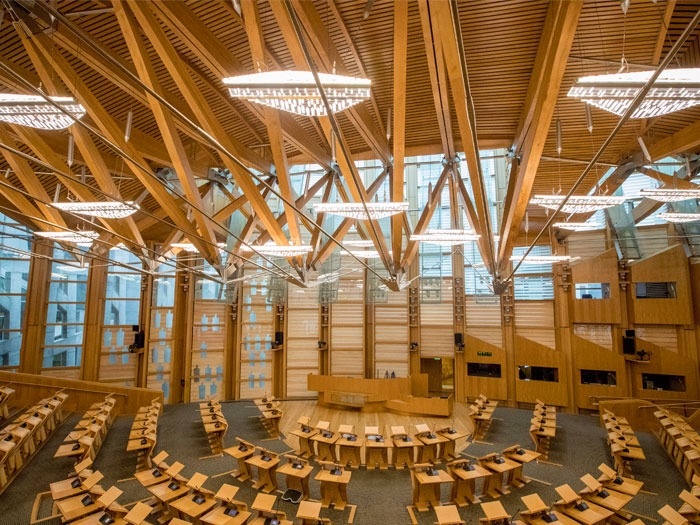 Scottish Government update on vaccine certification and international travel restrictions 
The First Minister updated the Scottish Parliament earlier today on the Scottish Government's plans around COVID-19 testing for international travellers and on the development of a vaccine certification scheme.
The Scottish government has yet to take a decision on whether it will follow the UK government in changing the requirements on taking tests before and after international travel. The First Minister indicated that she would be weighing up the economic costs of stricter travel rules against public health concerns and that a decision would be made in the next few days.
On vaccine certification, the First Minister confirmed that the scheme will go live from 5am on the 1st of October.
The First Minister also confirmed the government's intention is that certification will be required for any venue that meets all of the following conditions:
1. it is open between midnight and 5am,
2. it serves alcohol after midnight,
3. it provides live or recorded music for dancing.
4. it has a designated space - which is actually in use - where dancing is permitted.
The First Minister stressed that certification will be required only if all four of those factors apply, saying that detailed draft guidance would be published ahead of the regulations.
Responding to the Scottish Government's COVID-19 update and confirmation of additional settings where vaccine certification will be required, Dr Liz Cameron, Chief Executive of the Scottish Chambers of Commerce said:
"The Scottish Government's vaccine certification proposals were confusing when they were first brought forward and the proposed scheme as it stands today goes well beyond what was initially proposed.
"The criteria and definition now set out by the Scottish Government will unfortunately, by default, extend to many of our hotels, pubs, major sporting events and other hospitality and tourism businesses. Thousands of these businesses will now be caught up in vaccine certification rules, with little time left to understand, plan and implement them before the deadline of the 1st October.
"Industry associations and businesses have been attending meetings with Government officials in an attempt to identify and resolve issues with the scheme. We have made it clear that the practical application of what is being asked is not workable in the timelines being proposed. In addition, there are still no details around enforcement and it is becoming clear that the Scottish Government expect businesses to bear the burden of implementation costs, without any financial support whatsoever.
"Scotland's economy remains fragile, and many businesses remain in survival mode. There is no doubt that vaccine certifications will serve as an economic deterrent. We have offered to work with the Government to help design appropriate solutions which will save jobs and save businesses, whilst continuing to encourage as many people as possible to get the vaccine.
"Businesses will not be prepared and ready for the 1st October and we ask again for a rethink."
On International Travel Restrictions, Dr Liz Cameron said:
"The changes announced by the First Minister will be welcome with the green and amber lists being merged from 4th October. This is the right step towards fully re-opening Scotland's international travel sector.
"The Scottish Government however must come to a swift decision on the future of international travel restrictions, specifically around the continued need for Day 2 PCR testing for fully vaccinated travellers, which will be removed in England and has the potential to cause serious economic harm to Scotland's travel, tourism and hospitality sectors and the broader business community.
"A four-nations approach to re-opening up Scotland's international travel sector is essential to supporting Scotland's aviation sector and Scotland's economic recovery. Without alignment, Scottish airports and businesses will miss out on vital trade and business as passengers seek out more cost effective and less restrictive travel options south of the border."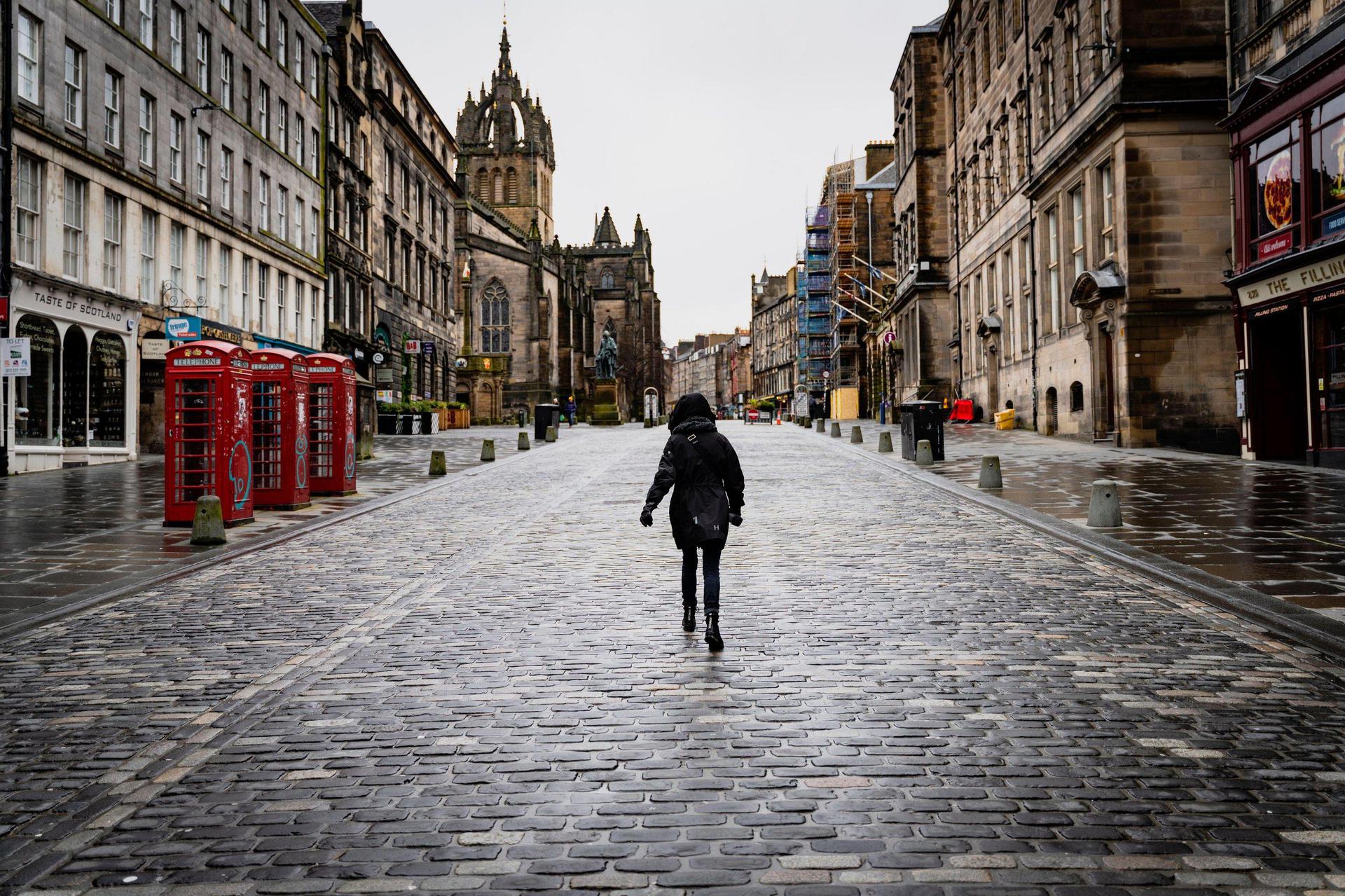 Scotland Moves to Level 0
First Minister Nicola Sturgeon has confirmed that Scotland will move down to level zero restrictions from Monday 19 July.
The First Minister told the Scottish Parliament the vaccination programme meant restrictions could be eased as planned next week, but with some modifications.
Face masks will remain mandatory in public indoor settings, and the gradual return to office work has been delayed until 9 August.
What are the rules in level 0?
You can meet socially in groups:
of up to eight people from three households in your home or theirs – and can stay overnight
of up to 10 people from four households in an indoor public place like a cafe, pub or restaurant
of up to 15 people from 15 households outdoors
under-12s do not count towards the total number of people or households meeting outside, but count towards the household numbers indoors.
You do not need to physically distance from family and friends in a private home
Social distancing reduced to one metre in public indoor settings
You can travel anywhere in Scotland without restrictions
You can travel anywhere in England, Wales, Northern Ireland, the Isle of Man or the Channel Islands – before you travel you must check the travel rules in those countries
You can provide informal childcare, for example to look after a grandchild
Up to 200 people can attend weddings and funerals
Tradespeople can carry out any work in your home such as painting, decorating or repairing
What can open in level 0?
Cafes, pubs and restaurants – with pubs closing at midnight
All shops and stores
All close-contact services including hairdressers, barbers and beauty salons
All sport and exercise
Tourist accommodation
All visitor attractions
All public buildings such as libraries and community centres
All entertainment (apart from nightclubs and adult entertainment)
Stadiums and events – with capacity limits of 2,000 seated or 1,000 standing
Modified restrictions
For the next three weeks at least, there will be a requirement for one-metre distancing between different groups of 15" outdoors – despite original plans to scrap the restriction entirely.
Scotland plans to drop the requirement to self-isolate for a close contact of a Covid-19 case when the country moves beyond level zero.
Ministers intended to remove the requirement as long as the contact has received both vaccines and had a negative PCR test.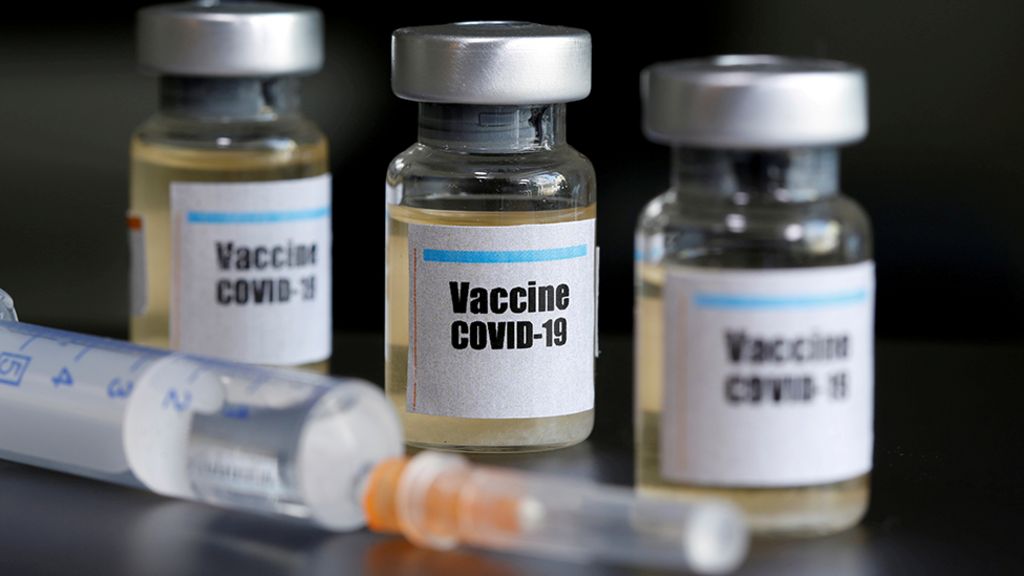 Scotland to vaccinate 12 to 15-year-olds from Monday 20th September
Scotland is to begin vaccinating children aged between 12 and 15 from Monday of next week. The jabs will initially be available at drop-in centres, with parents and carers being asked to accompany their children. Letters will be sent everyone in the age group the following week, inviting them to an appointment.
There will also be a vaccination programme in schools after the scheduled appointments. This will allow anyone who has not yet been vaccinated to have a further opportunity to do so. It comes after the Chief Medical Officers of each of the four UK nations concluded that the additional benefits were sufficient to justify vaccination of children over the age of 12. They said it would help to reduce disruption to their schooling this winter and benefit those growing up in the poorest areas.
Scotland is also to join the other UK nations in offering a booster shot of the Pfizer vaccine to all adults over 50, frontline health and care workers, younger adults with health conditions that put them at higher risk, and adult household contacts of people with suppressed immune systems. The JCVI advisory group said the move was needed amid concern about waning immunity ahead of winter. The boosters programme will also begin next Monday, when frontline health and social care workers will be able to book their appointment online through NHS Inform. Other eligible groups - all adults over 50, all those aged 16 to 49 with underlying health conditions, adult carers, unpaid and young carers, and adult household contacts of people who are immunosuppressed - will be able to book online from October.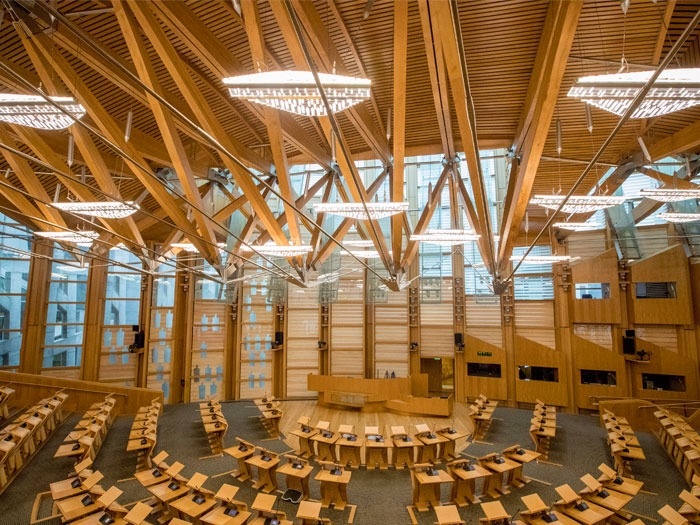 Vaccine certification scheme approved by the Scottish Parliament 
The Scottish Parliament has approved the use of Coronavirus vaccination certificates to enter some events and higher risk venues. MSPs voted in favour of the measure, which will come into effect on Friday 1st of October. Coronavirus vaccination certificates will be required to enter events such as nightclubs, music festivals and some  football grounds.
Staff at venues affected will be able to download a "verifier app" to a smartphone or device from next week, ahead of the launch, which will allow digital checks on the certification status of those attending. The Scottish Government say they will continue to work with sectors affected to ensure that a workable and proportionate scheme is developed.
Under 18s and adults who are ineligible for vaccination will be exempt.
There are currently no plans to introduce certification for the wider hospitality industry but the Scottish Government say that this will be kept under review over the autumn and winter months.
Reacting to confirmation that the introduction of the Scottish Government's COVID-19 Vaccine Certification Scheme has been approved by the Scottish Parliament, Dr Liz Cameron, Chief Executive of the Scottish Chambers of Commerce said:
"The Scottish Government's strategic shift from eliminating, to suppressing and living with the virus, was a huge step forward and allowed many businesses to open up and start trading again. Whilst the Parliament has voted in favour of vaccine certifications, there is no doubt that this step will act as an economic deterrent.
"These new requirements will directly impact on consumer confidence and risks creating further financial damage to those sectors who have already been hardest hit by COVID-19. The events, night-time economy and hospitality sectors have had an incredibly tough 18 months and have expressed legitimate concerns over the impact vaccine certifications will have on trading.
"At the same time, these beleaguered businesses face the prospect of further costs to implement the scheme, including scanning equipment and additional staff to manage entry. In the meantime, many businesses are still desperately seeking the detail they need around exemptions, enforcement, penalties or even the definition of the venues covered which is deeply concerning given the pace of certification rollout. Huge questions also remain over how long these measures will remain in place and what level cases would need to fall to for these requirements to be removed. All of these questions need addressed urgently.
"The Scottish Government should continue to focus their efforts and resources towards ensuring as many individuals are fully vaccinated as quickly as possible, put greater investment into supporting the Test and Protect approach and engage with business to put in place workable plans which enable all of us to live and work safely with as few restrictions as possible."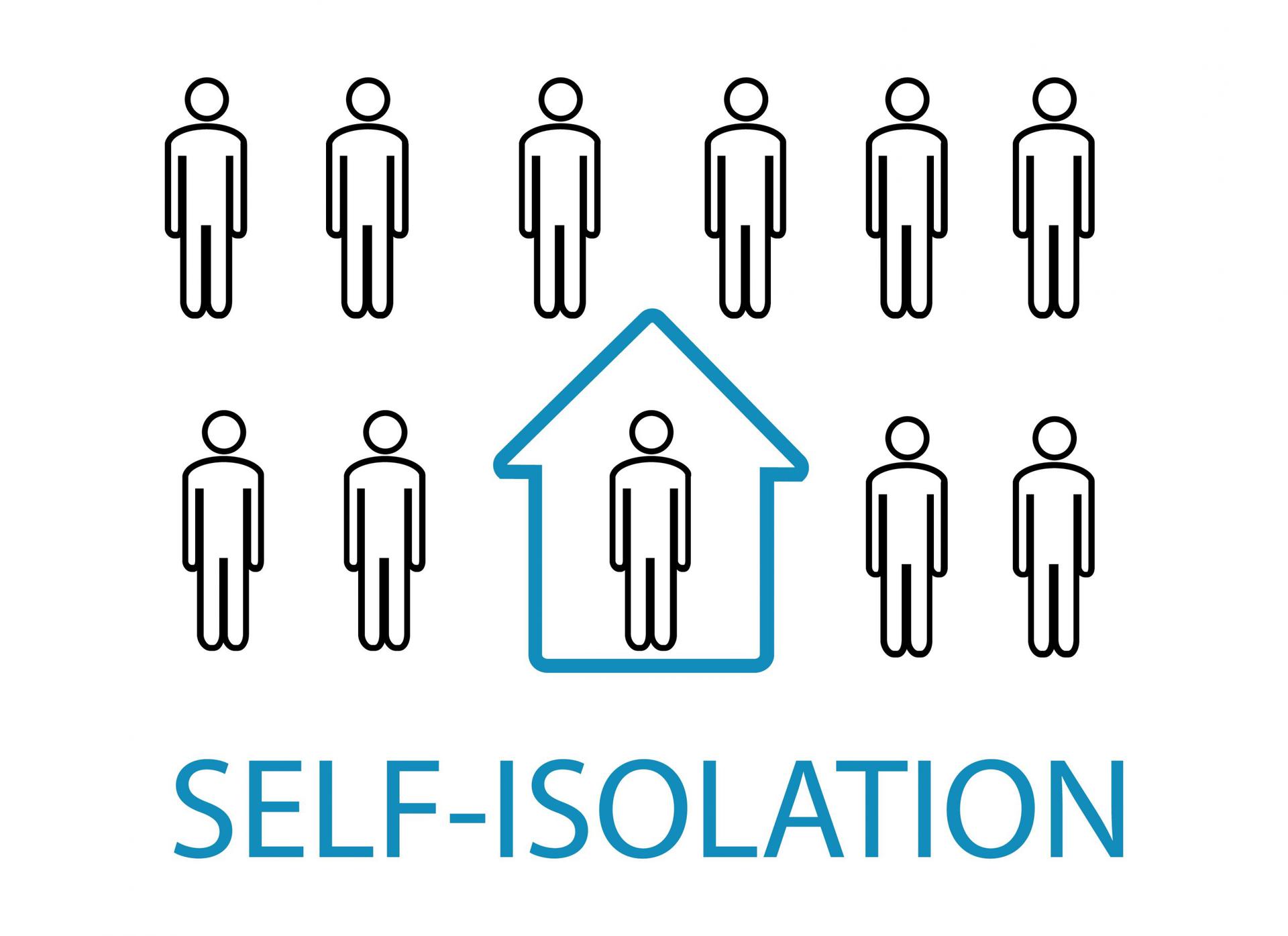 Self-Isolation Support Grant
Low-income workers in Scotland may be eligible for a £500 Self Isolation Support Grant if they are told by Test and Protect to self-isolate due to coronavirus (COVID-19). Both employees and self-employed individuals are eligible.
You can only apply for this grant through your local council. You can do this any time during the 28 days from the date you start to self-isolate.
After the council checks your information, they'll contact you with the outcome. If you're awarded the grant, you should get a payment within 3 working days.
To apply, you need to give your local council:
a bank statement
proof of low income if you do not claim benefits
proof of employment or self-employment
You'll also need to allow Test and Protection share your information with your local council.
For more information see government website HERE
Scottish Tourism Leadership Programme launched
A Scotland-wide programme to support business and community-led tourism enterprises taking the lead in the sector's COVID-19 recovery has been launched.
The Scottish Tourism Leadership Programme aims to offer a range of opportunities to develop personal skills and expertise, to gain insight from fellow participants and subject specialists, and to become part of a growing network of people working together to develop innovative tourism opportunities.
Funded by the Scottish Government's £25million Tourism Taskforce Recovery Plan, Scottish Enterprise (SE), Highlands and Islands Enterprise (HIE), South of Scotland Enterprise (SOSE) and Skills Development Scotland (SDS) are working together to design and deliver the programme which is offering fully funded places for up to 300 participants between now and March 2022.
Introduction to tourism leadership
The first programmes open for application now are Introduction to Tourism Leadership which starts in August, and Communities Leading in Tourism which begins at the end of September. An additional more in-depth Tourism Leadership Course is coming soon.
All courses are available online, with details available at  https://findbusinesssupport.gov.scot/ . Individuals from tourism businesses and organisations based anywhere in Scotland can apply for a place.
Communities Leading in Tourism 
Communities Leading in Tourism is an online personal development programme led by HIE and delivered by the Social Enterprise Academy. Up to 30 places are available to individuals from community-led tourism development organisations based anywhere in Scotland.
More information is available at  www.hie.co.uk/communitiesleadingintourism .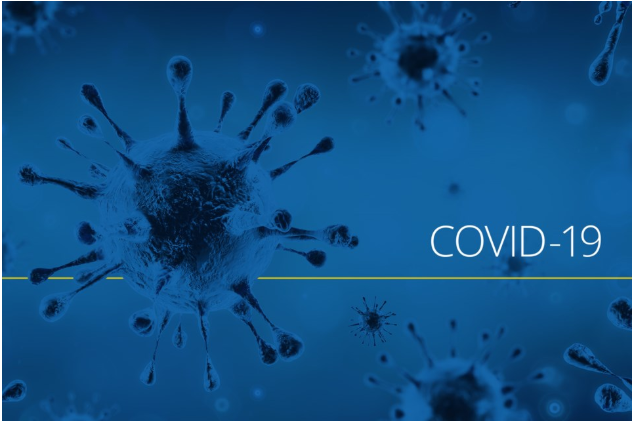 Latest Coronavirus Statistics
The daily update outlining the key statistics related to Covid-19 cases so far...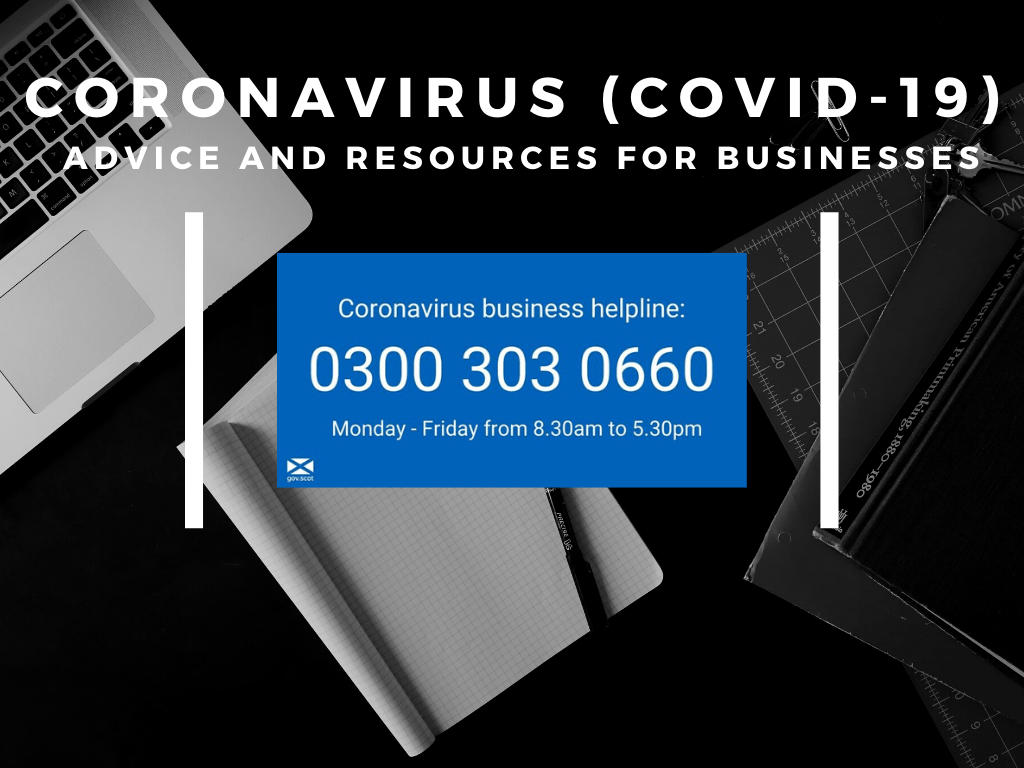 KEY LINKS
Support for Export and Customs Documentation